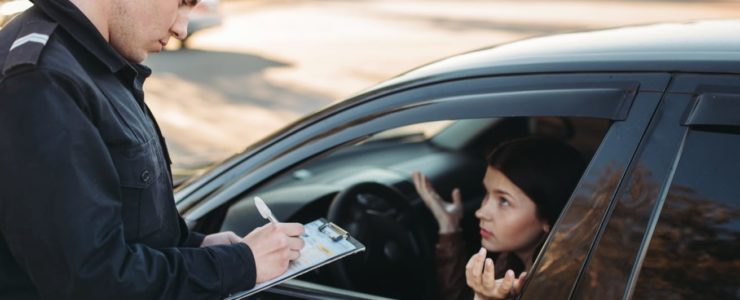 (NRS 484B.607) This is a Nevada state law that not everyone may be aware of.
A traffic citation may be issued if a driver fails to yield when approaching a tow truck.
When an emergency vehicle is stopped and amber lights are flashing it is the duty of the driver to act in accordance with certain rules.
A driver may be taken by surprise and pulled over not understanding what to do or why?
Ticket Busters is here to help those who have been issued a traffic ticket for all types of reasons.
From running a red light, speeding and in this case, failing to yield to tow trucks.
The ticket issued can be a substantial one and put demerit points on the license.
Anytime a Nevada driver gets a traffic citation it should be handled right away.
What is the State Law NRS 484B.607?
There are certain laws that a driver must adhere to when they are approaching a traffic accident.
If there is a law enforcement officer at the accident always take their direction.
If there is not a law enforcement officer at the scene then first slow down.
Drive at an appropriate and reasonable speed.
Always proceed with caution and be prepared to stop if need be.
Drive in a lane over from the accident if possible, giving room for safer conditions.
Circumstances may vary in each individual situation.
The tow truck or emergency vehicle may be at a scene for a traffic accident, a stalled vehicle, repairing a broken-down vehicle or picking up debris on the road.
In any of these scenarios not yielding to a tow truck may get you a ticket.
Don't Ignore a Traffic Ticket
The state of Nevada does not mess around when it comes to ignoring traffic tickets. Don't even think about it.
A judge can issue a bench warrant to anyone even if it is a traffic ticket and your first offense.
A failing to yield to a tow truck is a misdemeanor and like all other traffic tickets can turn into a whole new set of headaches if not handled appropriately.
There are a few things that can happen if you fail to handle a traffic citation like a failure to yield to a tow truck ticket.
In Nevada there is a 30-day grace period if you fail to pay the ticket or miss the court date set by the judge.
You could do community service but if you fail to show up then a bench warrant can be issued by the judge.
This is not good and can lead to getting arrested and sitting in jail until the ticket gets resolved. This can then turn into the DMV suspending the person's license.
This is definitely not worth it all over a traffic ticket but you see how things can snowball.
In this case it is recommended that a defense attorney is hired to make sure that everything is taken care of.
This includes getting the persons license reinstated. So please don't just ignore a traffic ticket and create unnecessary complications in your life.
Ticket Busters is here to help and available for a free consultation.
How Can Ticket Busters Help
Ticket Busters and their team of legal pros are here to help you handle any type of traffic ticket in Nevada.
With expert attorneys it is possible that they can lower your penalties from the traffic ticket to a non-moving violation and in some cases eliminate it all together.
This can make a big difference with demerit points. It can also help in keeping your insurance rates from increasing.
Obviously, all tickets are different and they come with their own set of circumstances but Ticket Busters will do everything in their power to reduce the penalty.
Don't let a traffic ticket come back to haunt you.
Let them look at the details of your case and help you move forward with peace of mind that it is handled correctly.
How Can You Help Fight a Failure to Yield Ticket
It is important in your defense to come up with evidence that shows you were improperly cited.
Convincing a judge may be difficult but not impossible.
If there is video of the scene which shows that you did decrease speed and did proceed with caution then this can make a big difference.
Maybe there is proof that the tow truck was not stopped with their amber lights flashing.
This could be in surveillance video or photos from a cell phone.
Eye witness testimony can also make or break the case.
Remember the prosecution must prove beyond a reasonable doubt.
This can make it difficult for a conviction and is why a defense attorney with excellent negotiating skills can be extremely helpful.
Penalties for a Failure to Yield to a Tow Truck Ticket
Fines may vary throughout the state but in Las Vegas the fine is right around $395.
Ouch, this is a gut punch and it can double if it happens in a work zone area.
All traffic tickets in Nevada are considered misdemeanor tickets so it is important to treat them more seriously here than in other states where they may be considered just infractions.
Misdemeanors all carry a fine of up to $1,000 and/or up to 6 months in jail.
Demerit Points and a NRS 484B.607 Traffic Ticket in Nevada
In the state of Nevada if a driver receives 12 demerit points within a 12-month period the DMV will suspend a person's driver's license for 6 months.
This can cause major problems if this were to happen. This could affect a person's day to day life. A failure to yield ticket will get 4 demerit points which is a good amount for 1 ticket.
Getting traffic tickets can quickly add up if not careful and it is highly recommended that a person tries and negotiate the ticket down. If a driver were to get their license suspended, they can then ask for a hearing with the DMV and try and contest the suspension.
When dealing with judges, courts and legal issues the attorneys at Ticket Busters are experts and your best defense.
What About Getting a Ticket with an Out-Of-State Drivers' License
If you ever get a ticket in Nevada, it is most likely your state will be notified.
Different states have different rules and ways that they handle out of state tickets.
In order to make sure that you have handled your Nevada ticket properly it is best to seek an attorney like the ones at Ticket Busters.
You don't want to have a warrant out for you in Nevada and not know it.
Our lawyers will make sure that the ticket is resolved and that you don't have to look over your shoulder wondering the next time in Las Vegas.
Confirmation, clear expectations and transparency are what makes our service so valuable.
Commercial Driver's License and a Failure to Yield to a Tow Truck Ticket
A persons CDL will be affected with this type of ticket. 4 demerit points will be issued to a driver in Nevada.
It is then up to the driver to inform their place of employment within 30 days that they were issued a traffic citation.
This can affect a person's job and it may be smart to fight it if you feel that the ticket was unjust.
It is possible that with the right legal representation that this type of traffic ticket may be reduced.
Contact Ticket Busters Today!
Can I Get Deported for a Failure to Yield to a Tow Truck Ticket
It is unlikely that a person getting a traffic ticket will be deported in Nevada.
It is important to remember that immigration laws and attitudes are constantly changing.
In order to give yourself the best defense it is important to have a defense attorney that will fight for you.
Can I Just Pay the Ticket and Move On
You can but, it is often in your best interest to challenge a traffic ticket. In many cases the D.A will reduce a misdemeanor ticket to a non-moving violation.
This may not seem like a big deal but it can get rid of the demerit points that can add up on your license.
There is no penalty for when a person tries to fight a ticket in Nevada. Having an attorney representing you will increase the odds of getting a better deal.
Ticket Busters can go to work for you while you go on with your life and keep you informed along the way of the progress as they move towards the conclusion of the ticket.
Ticket Buster: Promise to Our Clients
Our clients are our #1 concern. Without them we would not exist.
When it comes to the law, we understand that these legal issues are serious matters.
Our pledge to our client is to treat every customer with the utmost respect and dignity.
We promise to provide professional legal service and do our best to get you the best outcome possible.