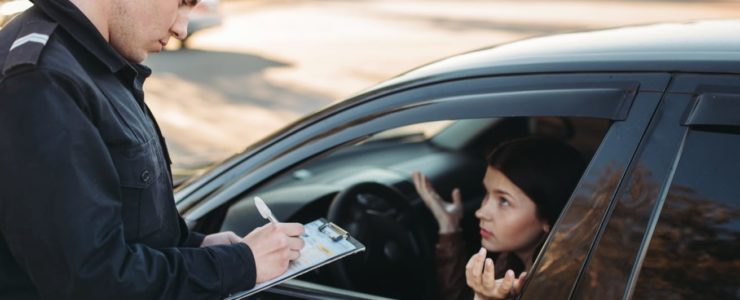 It is important to remember that in Nevada, you cannot park your car anywhere you want, especially in Las Vegas where parking spaces are becoming scarce. This rule applies to all drivers.
For many old-timers in the city, it is unfathomable that parking is tight and in demand when they consider how "things used to be" and how much open space there is in the desert town.
Nowadays, almost all casinos and resorts located on the Las Vegas Strip, as well as businesses in downtown off of Fremont Street, charge for parking. On game days for the Golden Knights and Las Vegas Raiders, parking fees are charged at both big parking lots and small businesses near Tropicana Avenue and Russell Road. It's important to note that stopping and parking on the street is not allowed, with a few exceptions that will be discussed in this article.
NRS 484B.440 has similar verbiage about parking and stopping; however, that statute is really about what is prohibited. This article is about when those things can actually be done, in other words, exceptions to the rule.
Ticket Busters can help you when you receive a traffic ticket in Nevada. We have helped many people with their traffic tickets and can do the same for you. The first thing we will want to do is figure out exactly what happened which is why we will set up an initial consultation to get the facts of the case and develop a strategy for you.
Stopping and Parking Are Not Allowed Anywhere You Like
The Nevada Revised Statute that pertains to the numerous exceptions is NRS 484B.450 and is specifically titled:
NRS 484B.450 Stopping, standing or parking prohibited in specified places.
There are four sub-points to the NRS 484B.450 with the first one really providing the 'meat and potatoes' of the statute. It states what cannot be done but also uses the keyword "except" which means that info following it is really what is allowed.
Sub point number one reads:
A person shall not stop, stand or park a vehicle, except when necessary to avoid conflict with other traffic or in compliance with law or the directions of a police officer or official traffic-control device, in any of the following places:
As we alluded to at the beginning of this article and based on common sense, we are not allowed to just stop our car wherever we find it most convenient. Now, if doing so prevents a car accident or allows for avoidance of a hazardous situation then it can be permitted. The other exception that this point references is if a police officer provides a directive to stop or park or if there is a street sign or other type of traffic control device giving alternative instructions.
Per the statute these instructions would be relevant in any of the following location types:
On a Sidewalk
This makes sense. If you were to park on a sidewalk then you would pose a problem to pedestrians trying to use it.
If someone was walking along a sidewalk and came across a car blocking it then they would have to walk around it which probably means walking on the street and endangering themselves. So not only would a situation like that put the pedestrian in danger but could also cause traffic issues with cars having to slow down, stop or swerve out of the way.
Any of those actions greatly increase the opportunity for a car crash.
This is similar to the statute where driving along a sidewalk is prohibited for the same reasons.
In Front of a Private or Public Driveway
This is also reasonable and we can look to our own personal lives for examples.
If living in a house with a garage, we certainly do not want someone blocking our driveway with their car.
By doing so we are unable to enter or exit our own garage and that is never a good thing. Aside from being a significant inconvenience and annoyance, it could pose a big issue if there was an emergency situation and you were unable to leave your house due to being blocked in.
In a 24-hour state with many residents of Las Vegas and Henderson working in the service industry with different types of schedules, someone may need to go to work, and being blocked could prevent that from happening.
Someone who was stuck could always use a ride-share service to get to work so they do not get fired but that is not right to them. No one should have to pay money to go to work.
Within an Intersection
If anyone blocks an intersection they are actually preventing (potentially) two different directions of traffic. So one blockage by a parked car equals double the impact. We can only imagine what a blocked busy intersection in Las Vegas would do to productivity, traffic and road rage.
The intersection of Sahara and Decatur is already busy enough with long lights let alone if one or two lanes were being blocked. And of course, there are many other examples within the city limits of Las Vegas and beyond.
Fire Hydrants
If one park within fifteen feet of a fire hydrant, that is acceptable if they are parallel parked.
Twenty feet from a fire hydrant is also permitted if there is angle parking at that location.
Parking right in front of a fire hydrant could prevent fire trucks from accessing the life-saving water if there was a fire emergency.
On a Crosswalk
Similar to the fire hydrant there are parameters with where one can park and it has to do with the number of feet.
Within twenty feet of a crosswalk or thirty feet from a traffic control device located on the same side of the parked car.
Please note that the traffic device must be an official one.
Railroad
A parked automobile must not be within fifty feet of the railroad.
Hopefully, no one is parking any closer, not only to avoid a traffic ticket but also for their own safety.
Fire Stations
Fire trucks can be quite big and take up a lot of room. Because of that, you are not allowed to park within twenty feet of the entrance to the fire station.
Similarly to the example above, Nevada lawmakers are trying to ensure that emergency situations are not compounded due to a vehicle being blocked in.
One must also ensure that if they park on the opposite side of the street as the firehouse entrance that they do so 75 feet from it. This ensures that the large fire trucks have ample room to exit the building.
USPS Exempted from the Rule
The second sub-point to this NRS states that all of the rules mentioned above do not apply to any authorized person who is driving a USPS (United States Postal Service) vehicle. So basically, the mailman can park wherever he or she pleases:
2. The provisions of paragraph (n) of subsection 1 do not apply to a person operating a vehicle of the United States Postal Service if the vehicle is being operated for the official business of the United States Postal Service.
Illegal to Move Another Vehicle
The third point is a bit confusing as it states that someone is not allowed to move another person's vehicle into an area that is prohibited. It is a bit odd because one would not expect a different person to move a car that does not belong to them and to put that car on the side of a road that violates this NRS.
3. A person shall not move a vehicle not owned by the person into any prohibited area or away from a curb to a distance which is unlawful.
Provision for Local Authorities to Place Traffic Control Devices
The last part of this statute states that local authorities (which could include the police department, department of transportation (NDOT) or other entities) are allowed to place a traffic control device that prohibits people from stopping or parking their car in certain areas.
4. A local authority may place official traffic-control devices prohibiting or restricting the stopping, standing or parking of vehicles on any highway where in its opinion stopping, standing or parking is dangerous to those using the highway or where the vehicles which are stopping, standing or parking would unduly interfere with the free movement of traffic. It is unlawful for any person to stop, stand or park any vehicle in violation of the restrictions stated on those devices.
As always, these traffic control devices must be adhered to and take precedence over typical driving rules. Just like if a police officer is directing traffic, their directives must be followed.
Received a Traffic Ticket?
Ticket Busters can help you if you are ever given a ticket for violating NRS 484B.450.
If you do get a ticket, it is best to reach out to our office as soon as you can so that we can set up your complimentary strategy meeting.
Our team has been helping people like you fight their traffic tickets for many years, and we have a successful track record of getting results.
We are here to help, so please do not hesitate to reach out today! The sooner you contact our office, the sooner we can start building your defense strategy. Please call us at (702) 666-6666.